What is the use of Geotextile sheets?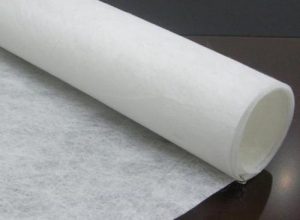 Geotextile are a sort of geosynthetics material that has become more and more popular over the past fifteen years. The material is obligated its success in more than 80 applications to a large extent to its resistance to biodegradation. Geotextile are certainly textiles, yet not in the traditional sense of the word. They are no organic materials like cotton, wool, or silk. Geotextile are synthetic fibers that can be built into an extensible, porous, nonwoven needle felt fabric. They are absorptive to water flow, to differing degrees.
Geotextile as Separators
A properly graded filter averts the erosion of soil in contact with it because of seepage forces. To counter the movement of erodible soils into or through filters, the pore areas between the filter particles should be small enough to hold some of the shielded materials in place. If the filter material is not perfectly designed, smaller particles from the shielded area move into the pores of the filter material and might prevent the proper functioning of drainage.
On the other side, geotextile can be utilized as a filter material in place of filter soil. The further uses of geotextile as separators are:
1) Separation of natural soil subgrade from the stone aggregates utilized as a pavement of roads, etc.
2) like a waterproofing agent to avoid cracks in actual asphalt pavements.
Geotextile as Reinforcement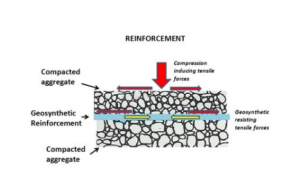 Geotextile with good tensile strength can support the load-carrying capacity of soil which is weak in tension and good in compression.
Geotextile installed between a natural subgrade below and stone aggregates above in unpaved roads, work not only as separators but also grow the bearing capacity of the subgrade to take heavier traffic loads. in this context, geotextile serve as reinforces.
Another main way in which geotextile can serve as reinforcement is in the development of fabric-reinforced retaining walls and embankments. This technology is appropriated from the technology for reinforced earth walls. Geotextile have been used to form such walls which can provide both the facing element and stability at the same time.
Geotextile in Filtration and Drainage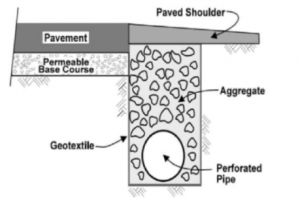 Geotextile sheets have been well used to control erosion of land surfaces. Erosions of exposed surfaces might occur due to the falling rainwater or in virtue of flowing water in rivers, etc.
Protection
Geotextile are ideally protected from erosion of earth embankments by wave action, streams, or repeated drawdown. A layer of geotextile can be situated to prevent the leaching of fine material. They can either be used for rock beaching or as mattress structures. They can as well as easily are placed underwater.
Geotextile Applications
For the development of Paved & unpaved roads in airport roads
On landfills and stone base canals
For Land, breaks fill with small geotextile partitions.
Underneath sidewalks and sand drainage layer
Below the parking lots & curb areas.
To improve the greenish environment and recreational facilities captured under retaining wall structures
Fixing soil capping due to reinforcing & pipe trenches