Flood Protection in Assam – Case Study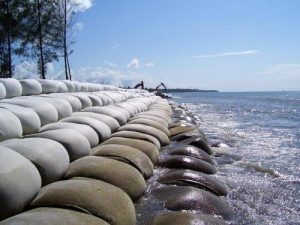 Floods can seem like the end of the world in some cases. A significant flood has the power to instantly destroy people and property. The severity of global warming this century has increased the frequency of weather-related calamities. The Indian tsunami, which submerged areas of Asia and claimed lives in a matter of minutes, struck throughout the last ten years. Recovery from a flood disaster can be a drawn-out process that calls for assessing the effects of floods, rebuilding infrastructures, and recovering from trauma.
Flooding results in instant damage. If rural regions are affected, crops are destroyed in addition to lives lost and ruined property. Flooding wreaks havoc on the economy, impairs business operations, and results in food scarcity. Areas with ongoing flooding issues will see a decline in the value of their real estate due to the effects of flooding on property value. There will be places where flooding problems are more likely to occur. The flood difficulties in these locations aggravate the already damaged state of their environment.
Product – Ocean Geobags 300gsm
Quantity – 10000 bags
Location – Assam
Problem
Due to its extensive river network, Assam is vulnerable to erosion and other natural calamities that have a detrimental effect on the state's overall growth. The Brahmaputra and Barak Rivers, which are fed by more than 50 tributaries, each year generate devastating floods during the monsoon season. When it comes to the quantity and duration of floods and the severity of erosion, Assam's flood and erosion problem is singularly different from that of other states, making it likely the most severe and exceptional in the entire nation.
Floods are brought on by Assam's and several other northeastern regions' propensity for frequent earthquakes. The rivers receive a lot of material from landslides and earthquakes, which causes the river bed to rise. Along the banks of the Brahmaputra, Barak, and its tributaries, Assam has also seen bank erosion. An estimated 8000 hectares of land per year are lost to erosion, according to estimates. The Brahmaputra River's breadth has risen by up to 15 km as a result of bank erosion. The annual cost of damage from bank erosion is estimated to be in the range of several hundred crores.
Solution
The deployment of flood strategies, both conventional and contemporary, is challenging. Geobags are great replacements for such expensive procedures. Many Indian geobag manufacturers, including Ocean Synthetics, create high-quality geobags that can be used to construct a sand pack wall to divert floodwater or slow a river. In addition to being less expensive to construct, these geobag walls filled with sand are also more convenient because they won't harm nearby buildings and structures. Rainwater collection systems can also be employed with these inexpensive, straightforward-to-assemble walls.
When building harbours, dams, harbours, and other water-related constructions, geobag is very crucial. They offer heavy water flows powerful, elastic, long-lasting, and robust resistance. One of the most crucial factors in preventing water from seeping into the routes of these structures is resistance, in addition to erecting these structures on and near water bodies. Geobags can also be utilised to further safeguard and strengthen the dock foundation in locations with high sea currents.