Ocean Non-Wovens: Your Trusted Geomembrane Supplier for Superior Solutions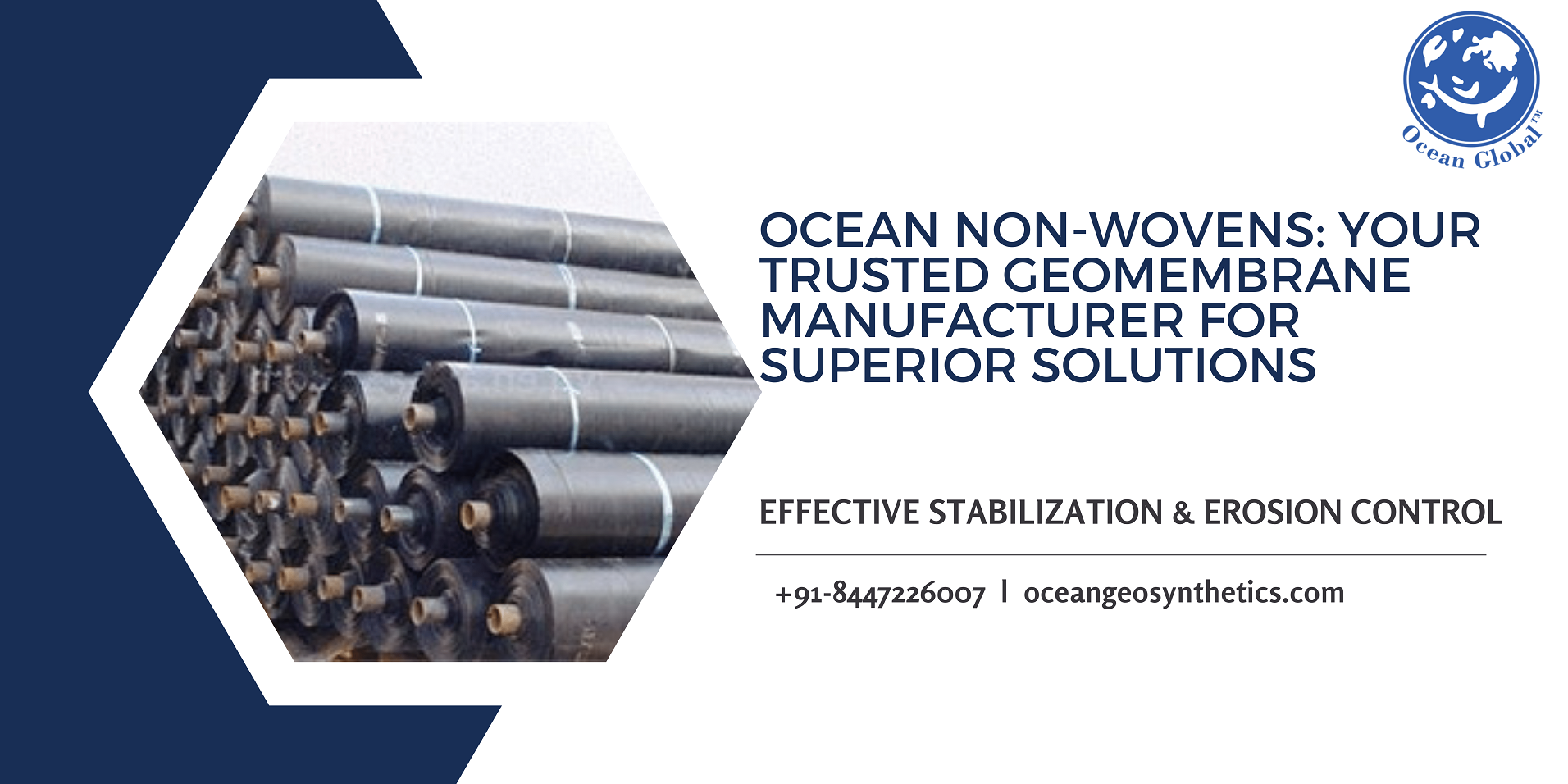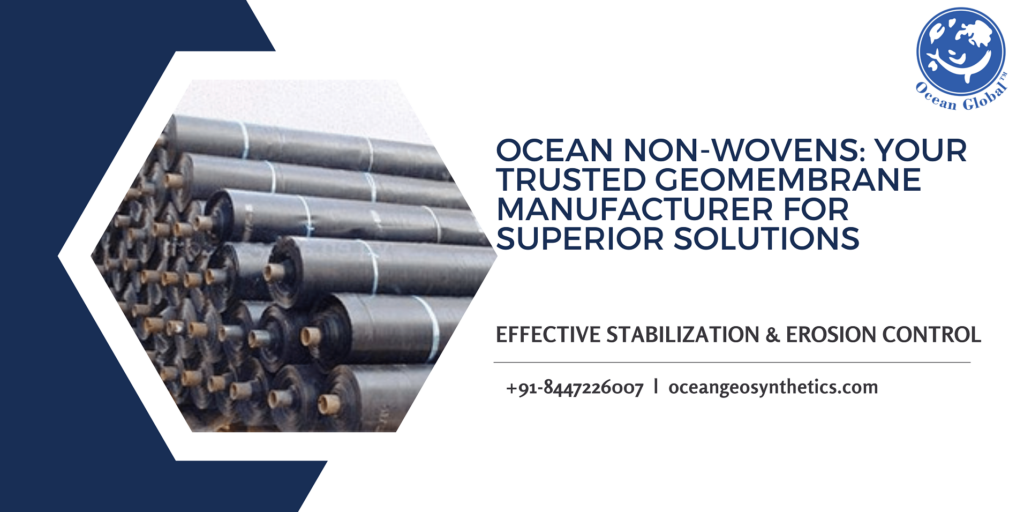 When it comes to reliable and durable geomembranes, Ocean Non-Wovens stands out as a trusted name in the industry. As leading geomembrane manufacturers, we take pride in delivering high-quality geosynthetic solutions that meet the diverse needs of construction, environmental protection, and infrastructure projects. With our exceptional products and unwavering commitment to customer satisfaction, Ocean Non-Wovens has established a strong reputation as a premier supplier of geomembranes.
Table of Contents
Unmatched Quality and Durability
At Ocean Non-Wovens, we prioritize quality and durability in our HDPE (High Density Polyethylene) geomembrane liners. With a range of thicknesses from 100 to 2000 microns, our geomembranes are designed to cater to various project requirements. What sets us apart is our ability to provide custom-tailored frictional properties through different surface finishes, ensuring optimal performance in diverse site conditions.
Features and Technical Specifications
Our HDPE geomembranes boast several remarkable features and technical specifications that elevate them above the competition. Here are the key highlights:
Versatility: Our geomembranes are suitable for a wide range of containment applications. Whether it's waste management, mining, pond lining, or any environmental protection project, our geomembranes deliver exceptional performance.
Surface Variations: We offer smooth, textured, and conductive variations of our HDPE geomembranes, allowing you to choose the most suitable option for your specific project requirements.
High-Temperature Resistance: Our HDPE geomembranes are engineered to withstand high temperatures, ensuring integrity and functionality even in extreme heat.
Durability and Chemical Resistance: HDPE geomembranes offer excellent durability and chemical resistance properties, providing long-lasting protection against UV radiation, weathering, and aging in exposed applications.
Easy Installation: The advantage of our HDPE geomembranes lies in their ease of installation. Their flexibility allows for easy molding and efficient welding, ensuring a hassle-free installation process.
Weather Resistance: Enhanced with UV stabilizers, our geomembranes exhibit exceptional weather resistance, withstanding the intense stresses of various weather conditions and ensuring their longevity and performance.
Applications
Ocean Non-Wovens' HDPE geomembranes find extensive applications across diverse industries and projects, including:
Landfills: Our geomembranes serve as reliable barriers, preventing the seepage of harmful substances into the surrounding soil and groundwater in landfill projects.
Mining: Geomembranes play a crucial role in mining operations, providing reliable containment solutions for tailings ponds, heap leaching pads, and other mining-related structures.
Water Containment: Whether it's a reservoir, canal, or pond, our HDPE geomembranes offer effective containment, preventing water leakage and ensuring efficient water management.
Environmental Protection: Geomembranes are essential in projects such as wastewater treatment facilities, hazardous waste storage, and industrial containment areas, safeguarding the environment.
Agriculture: In agricultural applications, our geomembranes contribute to efficient water management in irrigation reservoirs, fish ponds, and silage clamps, preventing soil contamination and ensuring sustainable farming practices.
Partnering for Success
Ocean Non-Wovens has cultivated successful partnerships with leading companies and organizations in the industry. Through collaboration and innovation, we continuously strive to deliver sustainable solutions that meet the evolving needs of our clients. Our commitment to excellence and our extensive network of partners have been instrumental in our continued growth and success.
Conclusion
Ocean Non-Wovens takes immense pride in being a prominent geomembrane supplier, offering superior geosynthetic solutions that meet the highest standards of quality and durability. Our HDPE geomembranes are designed to excel in a wide range of applications, providing reliable containment, environmental protection, and waterproofing solutions. Partner with us to experience the difference in our exceptional products and outstanding service. Trust Ocean Non-Wovens for all your geomembrane needs, and let us contribute to the success of your projects.
Know more about geomembranes : Top 20 Frequently Asked Questions About Geomembranes
FAQs
What are geomembranes made of? 
Geomembranes are typically made of synthetic materials such as high-density polyethylene (HDPE), low-density polyethylene (LDPE), polyvinyl chloride (PVC), ethylene propylene diene monomer (EPDM), or polypropylene (PP).
Where are geomembranes used?
Geomembranes are used in applications such as landfill liners, pond liners, reservoir liners, canal liners, mining heap leach pads, and containment barriers for hazardous waste.
What are the benefits of using geomembranes? 
Geomembranes provide benefits like fluid containment, environmental protection, chemical resistance, durability, and cost-effectiveness.