Best Geotextile Sellers in North East India
19 Aug

Best Geotextile Sellers in North East India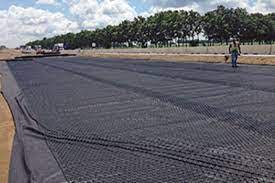 Geotextiles have grown in popularity as a type of geosynthetic material over the last fifteen years. The material's resistance to biodegradation is a major reason for its success in over 80 applications.
Geotextiles are fabrics in the traditional sense, but not in the way you might expect. Cotton, wool, and silk are not used as natural fibers. Geotextiles are synthetic fibers that can be made into a flexible and porous nonwoven needlefelt fabric. They are permeable to water movement to varying degrees.
Geotextiles account for the majority of the Indian geotextiles market and are expected to grow rapidly over the next nine years as a result of low costs and increased usage in a variety of industries. Because of their ability to provide reinforcement, woven geotextiles are expected to grow significantly over the next nine years.
Best Geotextile Sellers in North East India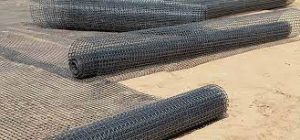 Ocean Global, one of India's leading geotextile manufacturers, provides a healthy and long-lasting Geotextile line that is stitch-free and available in a variety of colors and lengths to meet the needs of its customers.
Ocean Global, founded in 1998 in New Delhi, is India's leading provider of environmentally friendly engineering solutions. Ocean Global is known for its innovative geosynthetic and engineering solutions for a variety of soil-related issues on construction sites. They have also widened their horizon in all the states of North East India including Arunachal Pradesh, Assam, Manipur, Meghalaya, Mizoram, Nagaland, Sikkim, and Tripura.
Ocean Global's nonwoven geotextile product line is quality certified to the highest production standards in ISO-accredited quality facilities for both domestic and international markets. Ocean Global offers polyester continuous filament nonwoven geotextile in a variety of weights, strengths, and filtering properties.
Features
Ocean Global woven geotextile fabrics are designed to be dimensionally stable and to provide superior load distribution.
Ocean Global woven geotextile is used for road sub-base reinforcement, filtration, and drainage media in roads and retaining walls, slope protection, erosion control structures, ground stabilization, landscaping, and other applications.
The chemical resistance of Ocean Global woven geotextile is exceptional.
The woven geotextile of Ocean Global combines filtration with high water permeability.
Ocean Global is one of the best Geotextile Manufacturers in North East. They have carved out a market niche in Arunachal Pradesh, Assam, Manipur, Meghalaya, Mizoram, Nagaland, Sikkim, and Tripura as an innovator, producing high-quality products such as non-woven fabrics, geotextile fabrics, and geomembranes. All of their products are designed to serve a large and diverse range of customers while providing long-term performance and low installation costs. Their Geotextile Materials are used in a variety of road designs, waste management, reinforced vegetation for slopes and channels, sub-surface drainage systems, and other applications.
They have all passed the national quality supervision and random inspections. All engineering units praised the products for their widespread use in relevant national projects. The company follows the business philosophy of "integrity and quality-oriented development," as well as market-oriented and quality-oriented development.