Sports Infra Project – Rug/PO/SR in Mumbai, Maharashtra – Case Study
There has been immense growth in the usage of sports Infrastructure in the past few years. And the rising athletic sports activities have resulted in the overuse of various sports fields which were constructed a few years ago and now after the long wear and tear, have been a victim of several issues, which were never taken into consideration before.
These days, there is a growing demand for high-quality field surfaces that would withstand the wear and tear over the years to come, and even provide the much-needed stability along with proper channels for drainage, environmental issues such as extreme heat, or cold, and of course, should be durable, affordable and easy to maintain as well.
Now, the stadiums and other sports facilities need to be more durable and rougher for future use. And to provide this, many companies brought in artificial turf or synthetic turf, which was a brilliant solution to the various problems otherwise caused by the natural grass fields.
However, while doing so, it was necessary to consider the other important engineering elements such as having the proper drainage systems in place to help empty the sports fields rapidly. And thus, Geotextiles were introduced to help fix such issues and provide the much-needed rapid stability to the playing fields.
Product – Non woven Geotextile(PET) 120 GSM
Quantity – 12000 Sqm
Location – Mumbai, Maharashtra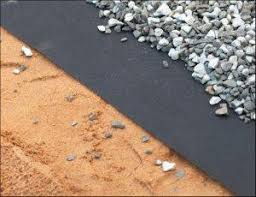 Problem
It has been noticed that maintaining the natural grass fields was much more of a headache, as it is susceptible to various environmental factors. There may be bald patches on the fields, or the grass might need to grow back, which is quite a natural and time-consuming process.
They haven't proved to be quite durable and come with limited resistibility. Other problems such as mud, dust, etc. are definitely something that could not be overlooked as well, making the natural grass completely an obsolete option for playing fields. A more sustainable solution was needed. And that is where the artificial turfs came into the picture.
Artificial or synthetic turfs have proved to be the best solution for all sports fields. They come with extra durability and are known to save a lot of time and money for their easy installation and much-reduced water consumption. They are also known to be more environment-friendly.
Also, recent years have seen much-reduced turf injuries on the grounds with artificial turfs.
The high-quality synthetic turfs should have a proper drainage mechanism in place that would absorb the surface water and drain it quickly leaving the surface dry sooner. However, if at all there is a problem with the drainage system in such fields, it would certainly result in molds and mildew formation, housing more bacteria and growth of spores.
Solution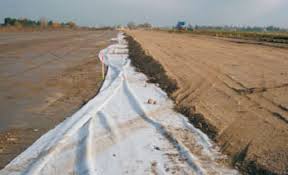 Thus, the new age and innovative solution is the usage of proper Geotextiles such as the non-woven geotextiles which were used in the Sports Infra Project in Mumbai, which has made the entire facility more rigid and sturdy, and long-lasting as well.
The ocean geotextiles are nothing but light-resistant polypropylene material that helps in efficient drainage properties with high hydraulics that are extremely good to withstand any environmental elements and can last in any kind of climate. They also help prevent the expansion of weeds and therefore, there is no need for constant replacement of weed killers.
They provide more sturdiness to the artificial turf fields for optimum performance.