Steel Plant Project at Sambalpur – Case Study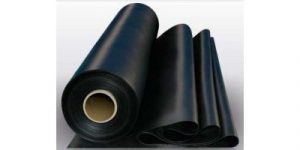 With domestic iron ore and low-cost labor, India has become a major player in global steel manufacturing. Companies have struggled to maintain a consistent growth rate as industries around the world have come to a halt, affecting steel demand.
As of December 31, 2020, the Sambalpur manufacturing plant in the state of Odisha consists of an integrated steel plant with an installed metal capacity of 2.90 MTPA (including intermediate and final products). Concerning public sector steel manufacturing enterprises, the government is aware of the recent gas leakage and has taken preventive measures.
Product – Ocean HDPE Liner-1500 Micron
Quantity – 10080 Sqm
Location – Sambalpur, Odisha
Problem
System leakage can be harmful to your fluid system. It is critical that everything goes as planned when working with entire integrated machinery or production system. When something breaks, malfunctions, or throws a wrench into the system, everything can become out of whack. No matter how minor the error appears to be, it has the potential to have far-reaching consequences. Systems are used to rotate or move heavy machinery, or when a large amount of force is required. Leaks in these systems can occur in a manufacturing plant or with heavy machinery. While this may appear to be a minor issue, you should take it seriously because it has the potential to become a massive challenge. Leakage in hydraulic systems can result in lost time as work is halted while the problem is resolved, as well as lost money as repairs are not cheap.
Solution
Internal corrosion has resulted in losing containment in oil flowlines in a massive field. The desire to eliminate this problem, as well as the need to determine specifications and an accurate future flowline integrity management plan for the field, led to the use of grooved and flangeless high-density polyethylene (HDPE) liner technology in carbon steel pipe in a field trial. This case study offers a programme that demonstrated that using an HDPE liner in carbon steel pipe can be a cost-effective way to mitigate internal corrosion in oil flowlines by isolating the metallic pipe from the corrosive fluid. The technology has reduced the cost of managing internal corrosion in oil flowlines.
The trial's goal of reducing internal corrosion in oil flowlines and preventing primary containment loss was met. Based on lessons learned from the initial deployment of the plain HDPE liners with clamps over the flanged terminations, the grooved HDPE liner with welded flangeless couplers was used in combination with a reinjection system as an improvement.
Because no chemical treatment is required, this technology eliminates internal corrosion threats while saving significant operational costs in chemical treatment programmes. For existing oil and gas fields with frequent pipe leaks and water injection flowline outages, HDPE liner technology is recommended. This application reduces the number of flowline failures caused by internal leaks, extends the life of the flowline, and boosts productivity.