How do retaining walls prevent landslides?

A landslide is connected with the earth not being able to hold itself up because of the heavy rainfall or any other disruptions such as volcanoes or earthquakes. Landslides are considered one of the most critical geohazards. Most landslides happen when the soil is hugely soaked in rainwater or storm water citation. Depletion, erosion, gravity, and forest fires are other reasons for landslides. A few of the things that people do to lower the stability of gradients also give rise to landslides. Mining and desertification are other natural causes of landslides.
Landslide Protection
One of the most general preventative measures you can take to prevent your property is to have a retaining wall installed. In case you already have a retaining wall, don't stop reading though! Many older retaining walls have drainage problems which can cause weight and pressure to strengthen and overflow. Additionally, retaining walls are not only for looks. Well, they can be designed to flow quite with your current landscaping; after all, their main purpose is to keep soil from shifting.
There are simple things you can do by yourself. For example, one rapid and effective solution to avoid landslides is to stabilize sloped landscapes with vegetation. Usually, this prevention method works great on slopes that are moderately sloped and not steeper (or in case the movement hasn't started yet.) Howbeit, in common, retaining walls requires careful planning. It's important to have a professional assess your property and determine what kind of retaining wall would be most beneficial. The great news is that even if installed correctly, your retaining wall will back soil retention and keep your house protected from landslide triggers.
Concrete retaining walls
Concrete blocks are closed together and don't require any mortar to combine them. The soil behind it should be tightly packed to maintain a solid hold. Loose soil lets in moisture, which can even cause weakening and collapse. Concrete retaining walls easily form curves which is generally a requirement of this stabilization approach.
Gabion Retaining walls
The Gabion retaining walls functions as a mass gravity structure providing cohesion to slopes against debris falls. The retaining walls provide back to the slopes by resisting lateral movement and tension. Gabion retaining walls can be as huge as 30 feet.
The Protection Fulfillment of Gabion against Landslides
Gabion structures provided by our company that is Ocean Global are perfectly suited for all types of engineering measures to protect against landslides. Gabions are modest to manufacture they spend an approximately small amount of wire, and they are filled in with inexpensive local stone. This filing is normally not required to drive from afar, while the gabion mesh can be simply transported in a folded form. Filling up of stone and stacking of gabions is without expensive mechanical ways. When the device carries facilities to protect against landslides every single gabion basket is firmly fastened to the other, which creates the construction of gabion strength of the monolith. Consolidation of soil on the slopes along with gabion mattress Reno assists to protect against landslides and does not disregard the ecological balance in nature.
In this blog, we're going to view five ways you can prevent a landslide from affecting your construction projects.
Eight tips on how to prevent landslides
1. Use sandbags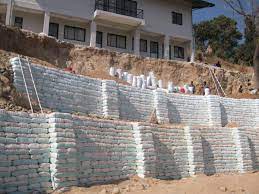 In case you experience heavy rainfall in your area, you could look to transiently minimize a landslide by deploying sandbags/plastic sheeting and tarpaulins. Even burlap can also protect areas that are prone to flooding and breakage.
2. Vegetate your slopes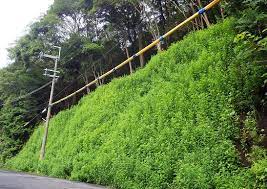 Landslides can promptly and easily happen in sloped areas on your property under the influence of gravity as well as the environmental pressures implicit above. One of the quickest and simplest ways to prevent this is via planting vegetation. The presence of plants on your slopes will results in excess water being absorbed, reducing the chance of rain infiltrating any cracks in the soil and initiating a landslide.
3. Think related to your retaining walls
Your retaining walls should be constructed of sturdy construction material if it's stone, brick, or even steel. Drainage materials situated behind the wall will also help to raise its stability and keep the construction stable even in case a landslide does occur. The use of gutters to direct rain flow below the ground will as well as help prevent landslides.
4. Building diverting debris pathways
Another alternative for preventing landslides on the property you are building is by creating dedicated debris pathways. With the aid of your retaining walls, these will assist to divert the flow of landslide debris away from your property, Lessing the chances of it becoming damaged when immense rain hits. Be cautious where you direct the flow to, howbeit: in case the flow lands on a neighbor's property, you could be held accountable for any damage this causes.
5. You can amend the gradient of the slope
A slope gradient is probably the most advanced solution to preventing a landslide, but it's as well as one of the most effective. Altering the angle of the slope includes taking some of the material from the upper segment and relocating it to face the base. You'll be required to entrust someone who has professional expertise in doing such work, instead of taking it on yourself, which could create your existing structure's susceptibility to landslides worse.
6. Avert collective yard waste
Leaflets, landscaping materials, and loose gravel should not be left on any sloped segments of your property. This can result in improper drainage and degradation which can typically increase your risk of landslide.
7. Minimize water-off
Avoid increasing run-off to hilly or sloped areas like hosing off vehicles or regular watering. In case you notice increased water drainage, make certain to address this immediately.
8. Plan installations carefully
Thinking about including an irrigation system, pool, or another water resource? Ahead of you breaking ground, all sloped areas of your land/property are protected from the unnecessary boost in moisture.
You can count on Ocean Geosynthetics for weld mesh gabions that are flexible, durable, and greatly affordable. The double twisted hexagonal gabions come in different sizes as gabion baskets, mattresses, or ornamental gabions.
Contact us and increase the productivity and profitability of your projects by helping them with our geotechnical engineering and geological experience.
Kindly speak to one of our geotechnical consultants today at Ocean Woven Pvt. Ltd.