NTPC Eco Park Project in New Delhi
The 884 acres of National Thermal Power Corporation's Badarpur NTPC Eco Park in New Delhi is set to become one of the major attractions in the coming years. It is said to be one of the biggest man-made parks in the entire country with facilities such as open Jeep safaris, Yoga Centers, Eco-friendly plazas, Public recreation zones, lakes, open public gyms, jogging tracks, fountains, etc. among others.
However, to build such a mammoth Eco-park, there were many things that needed to be considered. One of them was definitely the Pond or manmade lake liners to help prevent water seepage or favorable algae growth, UV protection, etc.
The HDPE or High-Density Polyethylene liners are considered the best in this case. It is certainly the most cost-effective water barrier used these days.
And in this case study, we would be discussing the usage of HDPE liners as a solution to waterproofing in the ponds, lakes, and other artificial water bodies in New Delhi's Badarpur NTPC Eco Park.
Product – HDPE Liner 500 Micron
Quantity – 20000 Sqm
Location – New Delhi NTPC Badarpur Eco-park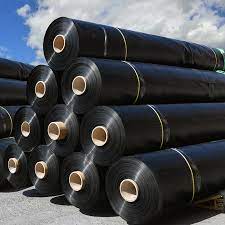 Problem
Water bodies definitely add aesthetics to a location and make it all the more attractive. Thus, if we are talking about Eco-parks, it goes without saying that it has to contain several man-made water bodies such as lakes, ponds, fountains, etc.
However, many times, when man-made ponds, lakes, or other water bodies are being constructed, the major problem to be tackled is the lining materials to be used.
The water needs to be retained using barriers, without causing any pollution to the air, soil, etc.
Talking about NTPC's Eco Park in New Delhi, it is said to introduce herbivore animals including open jeep safaris for the public. Thus, ponds and lakes are mandatory here, albeit, with good quality water.
Also, the problem of endangering aquatic life in these ponds and lakes needs to be tackled as well.
Considering Delhi's overall extreme climatic conditions, the NTPC park with its man-made water bodies called for some really strict solutions as regards the water seepage, water pollution, prevention of the natural habitat for several animals and marine life, etc.
Solution
The usage of High-Density Polyethylene liners at NTPC's eco-park really made it possible to provide solutions to all the above-mentioned problems.
The High-Density Polyethylene liners of 500 microns have provided the most eco-friendly solutions in the most cost-effective manner.
HDPE liners are known best for their durability and strength and also can withstand all types of extreme climatic conditions such as hottest or coldest weather without tearing, or any other irregularities.
Their usage in the man-made water bodies at the Eco-park has also helped in the leakage and seepage issues helping to control the water pollution to a greater extent by providing the much-needed strength, lowest permeability, flexibility, durability, and even their weathering resistant properties.
The best part about these HDPE liners is that they can easily separate impurities and provide water filtration automatically, acting as gas and hydraulic barrier.
Thus they have clearly stayed true to their claims of being environmentally friendly and have been considered the perfect new-age and innovative solution for the water bodies at the NTPC's Badarpur Eco-park.