Waste Management Project at MP – Case Study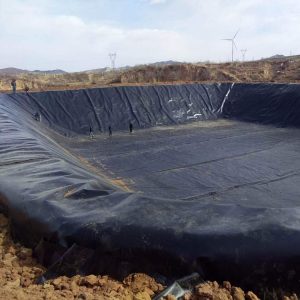 In India, waste management policies are based on the principles of "sustainable development," "precaution," and "polluter pays." These principles require municipalities and businesses to act in an environmentally accountable and responsible manner, restoring balance if their actions disrupt it. As a result of increased waste generation as a byproduct of economic development, various subordinate legislations for regulating waste disposal and dealing with generated waste have been enacted under the umbrella law of the Environment Protection Act, of 1986. (EPA).
The key to efficient waste management is to ensure proper waste segregation at the source and that waste passes through various recycling and resource recovery streams. The reduced final residue is then scientifically deposited in sanitary landfills. Sanitary landfills are the final destination for unutilized municipal solid waste from waste processing facilities as well as other types of inorganic waste that cannot be reused or recycled.
In some urban areas, people working in the informal sector collect solid waste for each doorstep in exchange for a collection fee and the sale of recyclables. The informal recycling industry contributes significantly to waste management. It also means that less waste ends up in landfills.
Product – Ocean Geomembrane-1500 Micron & Ocean Geotextile-200 GSM
Quantity – 16560 Sqm & 16400Sqm
Location – Madhya Pradesh
Problem
The issues created by ineffective waste management systems are enormous. As the population grows, so does the amount of waste produced. As a result, without proper systems and mechanisms in place, it is extremely difficult to manage the massive amounts of waste that eventually result in dumping on land, also known as a landfill, without proper administration and monitoring.
Waste management in Madhya Pradesh had some well-known flaws, which resulted in a slew of issues that posed a serious threat to society as a whole, such as groundwater pollution caused by impure water seeping into the land from waste, or even soil degradation and land pollution. It's no surprise that air quality has deteriorated over time. The waste management system in Madhya Pradesh was a government initiative to address the imminent threat posed by waste to the environment and even health hazards.
Solution
Due to their multiple functions, excellent hydraulic properties, ease of installation, and cost savings, geomembrane and geotextile are most commonly used in solid waste landfills to protect surface water and groundwater. Separation, drainage, filtration, hydraulic barrier, gas barrier, and protection are some of the functions that geosynthetic systems can perform in landfills.
Geomembrane and Geotextile are the most commonly used types of liners these days to address the problem caused by such Waste Management in Madhya Pradesh by providing the much-needed low permeability that would eventually top the seepage and leakage of the harmful components from the solid waste in these landfills.
These two materials are highly recommended all over the world due to their higher strength, lower permeability, maximum inherent flexibility, incredible chemical resistance, weathering resistance, and lack of the need for additional adhesives. Furthermore, both are extremely low-cost materials with a long lifespan. Other significant advantages of using the two liners are that they both have superior hydraulic properties, are extremely environmentally friendly, and are simple to install.