What Does a Pond Liner Cost?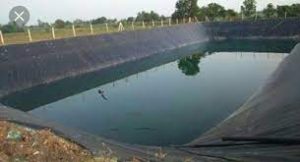 What are pond liners?
Pond liners are basically nothing but a waterproof fabric material that helps the water in your pond from seeping or leaking into the ground. Every pond needs it at one point or the other.
It can be made of rubber, EPDM, Butyl, HDPE, RPE, and even PVC.
More cost savings from the correct decision of optimum pond liner are reflected in shipping and installation. Large pond liners must naturally come from specialized manufacturers such as Ocean Non Wovens Pvt. Ltd.
The tarpaulin pond liner is primarily used for water retention, involving the lining of lakes, fish farms, garden ponds, and artificial streams in parks and gardens. It is required to be protected from sharp objects below the liner and from being punctured by any objects in the water body.
Protection can be provided with layers of sand, concrete, fibber matting, geotextile, and other items. Pond lining film is fabricated in rolls of PVC or high-density polyethylene pond liner and Geomembrane. Strips of liner can be welded together on-site or can be pre-manufactured in our factory. The peak of the pond lining sheet can be rolled over and secured in a trench or it can be fixed to a vertical wall created in brick or concrete.
Table of Contents
Different Types of pond liners
There are different types of pond liners based on the material that it is made of. Each type comes with its own advantages and disadvantages.
PVC pond liners – A DIY favorite of all, these pond liners are extremely cheap, durable, chemical resistant, and easy to install. You can shape them in a specific shape. However, they are not a very flexible option and might cause harm to the fish in your pond as well.
Butyl pond liner – An ideal pond liner, which finds its place in many gardens, it is extremely soft, pliable, yet very hard bearing and requires very less effort to install. It is also UV resistant and safe for your fish. However, you will have to be careful with punctures due to wear and tear, as it is just like the rubber used in tyres.
EPDM (Ethylene Propylene Diene Monomer) pond liners – this is yet another rubber-like pond liner, extremely popular because of its softness, pliability, plentifulness, and easy-to-shape characteristics. It is also known for being strong and resistant to temperature and water at the same time. However, it is more expensive than HDPE or PVC options.
HDPE pond liners – High-Density Polyethylene liners are essentially used in large ponds and even small lakes. They are fairly cheaper, come as both hard and soft pond liners, are durable, strong, hard-wearing just like the PVC liners, can be easily installed, and are UV resistant and chemical resistant as well.
RPE pond liners – RPE is yet another good pond liner material that is pretty similar to HDPE liners, being more pliable, durable, strong, resistant to puncture, easy to seam, easy to install and handle, safe for the fish, and UV and chemical resistant as well.
About Pond Liner Cost
Now, coming to the main topic of the pond liner cost, we have already seen that the different types of pond liner material can greatly impact the cost of the pond liner altogether, But what you also need to check in this regard is that the cost can also vary depending upon the longevity or lifespan of the liner materials as well.
HDPE AND PVC are definitely the cheapest options when it comes to the pond liner cost factor. But the more durable you buy, the better for you, as there would be no reinstalling costs for you.
The price of the pond liners can vary anywhere between 7000/- INR to 25000/- INR.

So completely depends upon what quality, size, and durability of the pond liners. you can choose based on all these factors easily.
At Ocean Global, you can easily find the best quality and highly durable pond liners that would suit your needs perfectly along with being the most cost-effective ones.
Reason to Use Pond Liners in Your Projects
While making the decision to buy pond liners, there are many questions that can pop into your head, especially the ones like, which pond liner should I go for, which will be the best-suited liner for my (or general) pond, how much material would I need, etc. However, the most important thing that would definitely cross your mind would be what a pond liner costs.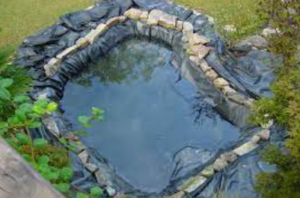 Well, the kinds of pond liners available in the market might simply add to your perplexity. We are here to solve your problem and help you make the right decision to select the best and most reasonable pond liner for you.
Remember, the Pond liner cost clearly depends upon which material you use and the size of the pond as well.
In this blog, we will discuss everything about pond liners that you need to know including the cost of the pond liners.
As we go up in size and move away from retail, we can start thinking in terms of perhaps one-third of the cost for liner materials, but certainly, the other related costs are a large factor too. Once we get away from the small garden pond, we as well find that other materials will outperform EPDM by a large margin – greatly Reinforced Polyethylene (RPE) and as well PVC in most applications. In the matter of pricing, RPE and PVC can be close to the similar cost for a large pond liner.
high-density polyethylene pond liner (HDPE) is at times suggested because it's a cheaper material by the square foot; still, it has significant drawbacks in the actual field installation, which is where the true pond liner cost becomes apparent.
Each pond liner project is potentially unique and should be treated the same. Even though there are ordinarily accepted standards to use as benchmarks for specifications, we believe a consultation with the supplier upfront is the most effective manner to specify the correct materials and distribution for the project. Here are some of the elements to weigh before you even do your earthwork.
Warranty is important because it depicts the supplier and installers are committed to the best fit and best result on your project.
Installation is a prime risk area for any project. Barren installation can defeat the best materials specifications.
Poor specifications for the project materials can themselves be a resource of inferior performance.