Why RPE is often better than HDPE for Pond liners?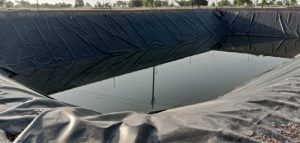 There are many kinds and purposes of ponds, but the one feature in common is that they shouldn't leak – and that's until the pond liner you use. Which category of material is best for your pond project, RPE/ HDPE pond liner?
RPE stands for Reinforced Polyethylene and is a woven product, and its top characteristic is reinforcing. In virtue of the thread woven into the material, RPE is very flexible and hard, most contrary to puncturing. The best RPE has the tightest thread weave. RPE is coated on both sides for its durability and resistance features.
HDPE pond liner stands for High-Density Polyethylene pond liner. It comprises a loose weave to hold together but is mainly chosen for its denseness. As a dense pond liner material, it's as well somewhat stiff, even rigorous, so a lot of the comparison between the two materials for any project hinges not just on field issues like puncture resistance and adaptability to the ground but also on the fundamentals of shipping to the location and inauguration in the field.
Both materials are UV and chemical resistant and can be easily exposed to the weather. RPE is more puncture-resistant than HDPE, and it's volatile to temperature changes, at the same time HDPE is not. HDPE is low priced, and in case the ground is cleared of obstructions can be deployed, but the earth does alterations over time, and so this factor just as well be considered for longer-term projects.
HDPE is less costly for buying, but more technical to install because while both materials can be cemented in the field, HDPE comes in a smaller configuration that requires more welds. HDPE is typically a cost-effective solution for landfills and temporary exposed containment projects for instance lagoons and mining. RPE is pretty much suited to durable lining projects that will suffer water abrasion and irregular contact.
RPE can be assembled in large sheets and at the same time brought to the field folded. Ocean Global typically supplies panels 150'x150′, but we can go being large as 350'x350′.
Ocean Global Aqua series of RPE is about one-third the weight of comparable HDPE, and generally provides 3 times the strength for half the thickness. Aqua RPE as well contains a thread made of polyethylene.
Not all RPE-designated products comprise such a good thread material and as tight a weave. The Aqua products are created from exclusively virgin resins, whereas other brands can simply contain recycled materials, particularly in the threads.
HDPE in a 60 mil thickness is much rigid and with a constant memory folding leaves a crease, and it doesn't lay flat well after Because it doesn't fold or stack well, HDPE comes typically in 22.5 Feet wide rolls that are nearly 780 feet in length.
Panels are required to be steady in the field by skilled technicians and functional equipment. Multiple welds provide a lot of seams for potential leaks in the future. HDPE as well expands and contracts in heat and cold and at the time of installation, this can lead to shrinkage after being uncovered overnight. This implies that with an installation longer than the same day, the HDPE should never be buried until all the fusion and fabrication are finished.
Installation in the field is a very important cost factor that must be included in the project specifications. The costs of shipping to the location must first be in comparison for the two materials, followed by the costs of installation.
Pending*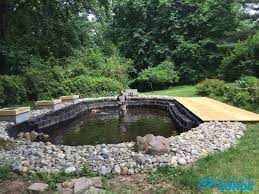 While there are many independent installers in North America, the skill quality of each crew can vary greatly. A pond liner half-buried under the earth could for example contain a weak or missed seam that will cause seepage over time, and the fluid loss can be detected, yet the source of the leak can't be discovered without uncovering the entire pond.
Project principals must ensure that an evidence trail exists to show the job was done right. This is not always something considered in the initial engineering design phase of a project. And because of increased regulation over agricultural water containment ponds, for example, many managers turn first to an engineer rather than to a supplier for advice, and by the time the supplier gets into the discussion, the specifications are already made.
Suppliers of geosynthetic materials will typically give free consultations up front, and those with their installation crews will possess a wealth of practical experience that may not be obvious from the material specifications alone. It behooves principals and engineers both to contact the prospective supplier before setting the specs in stone because industry experience about the unforeseen practicalities can help to make or break a project.
RPE has all the advantages of HDPE while overcoming many of its weaknesses. Where HDPE alone is heavy, stiff, and vulnerable to stress cracks and tears over time, the remarkable characteristics of RPE make it easier to install, more resistant to damage of all types, and with a longer practical lifespan. RPE is a well-established, widely available, proven product.