Application of Geosynthetics in Dams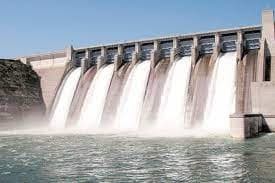 It is impossible to imagine the infrastructure, civil engineering, geotechnical, and environmental engineering fields without using Geosynthetics today. Deemed as one of the best innovations, the use of Geosynthetics is increasing enormously in India and the world. In this article, we will explore the application of Geosynthetics in dams.
Ocean Geosynthetics, your one-stop platform for superior quality Geosynthetic Engineering Solutions
What makes Geosynthetics so popular?
Many factors contribute to the popularity of geosynthetics, the most prominent of which are durability, economical prices, reduced maintenance costs, and reduced time for construction. The cherry on the cake is, of course, that the geosynthetics are all environmentally friendly and safe products.
With reduced logistics, they help reduce the overall carbon footprint. They are capable of withstanding extreme climatic conditions and hence applicable over multiple sectors.
Application of Geosynthetics in Dams:
Dams are structures across water bodies like streams and rivers to restrain and restrict the flow of water, built to prevent floods and provide water for beneficial activities like irrigation, industrial use, aquaculture, and also human consumption. Not only can dams store water and manage water flow, but they are also useful for power generation (hydropower).
Despite the improved and advanced technology and safety measures, dams do pose a significant threat, particularly to the downstream areas. Even a better construction quality, premium construction materials, and advanced technology cannot guarantee a risk-free structure, and accidents do occur due to human actions or natural hazards.
Structural deficiencies or external events also can trigger or pose a threat to dam safety. Dam failures result in severe flash floods affecting communities, property, livestock, and infrastructure.
Geosynthetics are the modern civil engineering construction materials that modify and improve geologic material behavior and are versatile in their applications. They are composed of: polypropylene, HDPE, PVC, jute, coir, or synthetic rubber. The first use of geotextiles dates back to the 1950s, with R. J. Barrett utilizing them beneath large stone riprap, behind precast concrete seawalls, etc.
Geosynthetics play a significant role in the water sector and are among the most widely used materials in modern-day dam constructions. Different geosynthetics take on different roles in dam construction and rehabilitation.
The primary functions of geosynthetics include drainage, separation, filtration, and reinforcement. In any project, the geosynthetics perform any one or more of these functions. There are many practical applications and uses of geosynthetics in dams.
As filters in fill dams:

Downstream slope protection

Downstream surface drains to abort seepage

Upstream slope protection

Temporary internal drainage to dissipate excess pore pressure during wet fill construction

As a separator/filter under riprap for improved

erosion protection

Waterproofing in rockfill dam

For raising embankments.

Rehabilitation of dams with

waterproofing

and seepage problems

Crack prevention in dam cores
Geotextiles are used as filters and wrapped drains. Geomembranes find use in rockfill dams, waterproofing, raising embankments, or rehabilitation of concrete and masonry dams. The geocomposites can form a sliding layer for concrete core dams or shaft drains. Geogrids help with the problem of transverse cracking.
Taking complex engineering projects from vision to completion can be pretty exhausting. Ocean Geosynthetics is equipped with the expertise to understand your requirements. Get in touch with our team of experts and contact us to guide you on the best geosynthetic engineering solutions as per your project.