Geogrid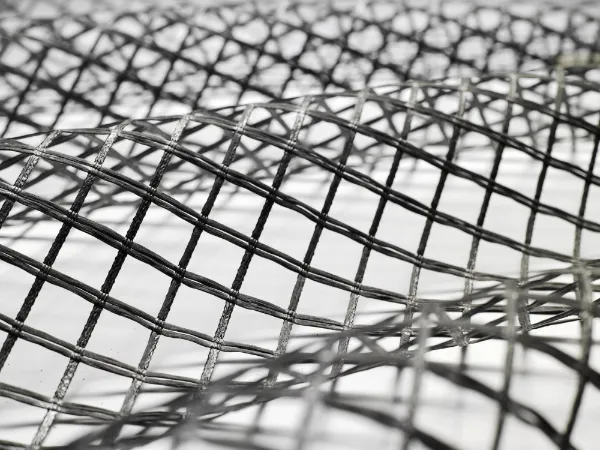 Ocean Global, India, has a wide array of superior quality geogrid solutions for all types of civil construction problems. We are known as Geogrid Suppliers & Geogrid Manufacturers in India.
Table of Contents
Geogrid Manufacturers & Suppliers in India
Description
Geogrids, a geosynthetic product, is specifically utilized for applications like soil stabilization and reinforcement. There is a high demand for geogrids in the construction domain. The geogrids are polymeric products formed by intersecting grids. The main components are highdensity polyethylene (HDPE), polypropylene, polyester and fibreglass.
The geogrids are formed by intersecting material ribs in the machine direction and cross-machine direction, resulting in a matrix of uniform apertures. Of the many geosynthetic products, the geogrids are stiffer. They are capable of handling heavy load and redistribution of weight across larger spaces.
The geogrids manufacturing is by the unique processes of extrusion, knitting/weaving, or welding and extrusion. Materials or components of geogrids are polyesters, polyvinyl alcohol, polyvinyl chloride, and polypropylene.
Types:
Depending on the application, we have uniaxial geogrids(strength in one direction) and biaxial geogrids (strength in all directions)
Function
Fluid transmission, filtration, separation, and reinforcement.
Sectors
Construction industry.
Salient Features
High tensile strength with low strain.
Resistance to chemical and biological factors.
Its flexibility helps it hold aggregates together.
Higher rib height.
Perfect rib width to withstand installation stressors
High rib strength and junction strength.
They are flexible and extremely versatile.
Geogrids are highly durable yet have low maintenance costs.
Applications
Use of geogrids speeds up construction.
In the soil backfills, geogrids help with retaining wall constructions.
Geogrids find utility in stabilizing soil below the foundation, particularly in shallow foundations.
They help in pavement construction, either by improving the subgrade or reinforcement of the pavement base.
Geogrids are in high demand in the construction industry as they are weather-resistant and cost-effective.
Geogrids help in land optimization and promote soil stabilization.
They are useful in bridge/railway abutments.
Reinforcement of embankments over soft foundation.
Suitable For -