Top 10 Geo Tube Manufactures in India
29 Dec

Top 10 Geo Tube Manufactures in India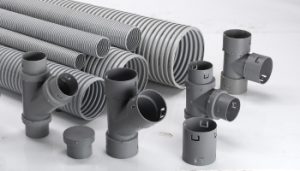 Due to their ease of use and low cost, geotubes, also known as geobags, are used for a variety of sludge dewatering applications. They're sand and water slurry containers that are hydraulically filled. The sand is moved by hydraulic pressure along with the interior of the tube, while the water is dissipated through the permeable designed fabric, and the sand settles out by gravity within the container.
The Geotube system may be used for shoreline protection, land reclamation, island development, wetlands formation, building platforms, revetments, dykes, groynes, and offshore constructions, among other things.
The system is devoid of belts, gears, or complicated mechanics. They are also available in a range of sizes, depending on the volume and space requirements. They can also be set up in mobile roll-off containers that you can move about your property as needed.
Top 10 Geo Tube Manufacturers in India
1. Ocean Global
Ocean Global is one of India's major geosynthetic material suppliers and producers. They are an Indian manufacturer of geosynthetics such as geotextile, geo tube, geomembranes, geocomposite, and geonet.
Ocean Global, founded in 1998 and headquartered in New Delhi, is India's premier provider of environmentally responsible engineering solutions. Ocean Global is known for its inventive and imaginative geosynthetic and engineering solutions that address a variety of soil-related issues on building sites.
Ocean Global is a leading high-quality Geo Tubes Manufacturer in India, with dewatering geotextiles that are precisely created. Their Geo Tubes are the most popular dewatering method because they are both cost-effective and adaptable.
Geo tube dewatering containers are straightforward mechanically. A designed geotextile consisting of polypropylene multifilament and monofilament yarns is used in the Geo tube dewatering containers. They come in various sizes depending on the amount. Geo Tubes' versatility allows them to be mounted on movable roll-off containers and transported as needed.
2. Virendera Textiles
Virendera Textiles specializes in offering a wide variety of Geo tubes. Its major purpose is to provide a high-quality selection of things to fulfill the demands of its clients. These can be found, among other locations, on overpasses, parks, riverbanks, and pavements.
VT Geo-tubes are enormous containment systems consisting of high-strength PP/PET Woven Geotextile in tubular shapes. The hydraulic pumping of local soil into the prefabricated Geotextile tube fills the tubes. As a result, the construction is flexible, monolithic, and continuous, and it is very resistant to water currents.
3. Suntech
Suntech has been a high-quality manufacturer and distributor of Geosynthetic materials with a significant market presence since its establishment in 2013. Suntech geo tubes are made of nonwoven and woven geotextiles that are stitched on two sides and open on the other.
Suntech geo tubes are polypropylene bags that protect hydraulic infrastructure and riverbanks against scouring, erosion, and floods. They're made of dirt or sand and used in the construction of marine and hydraulic structures.
4. Emmbi Industries Ltd.
Every day, Emmbi produces 100,000 geo tubes in a variety of construction and design options. These bags may be used to transport sand, food grains, seeds, fertilizers, sugar, beans, rice, gravel, and coal.
Geo Tubes are the most widely used bags in the world, and Emmbi is proud to be one of the leading geo bag manufacturers with a global client base. As top pp bags suppliers, they produce over a hundred thousand plastic woven sacks every day, servicing industries such as coal mining, construction, agriculture, and more.
5. Geo Textile Pvt. Ltd.
Geotex Textile Pvt Ltd was established in 2009 in Gujarat's Surat district. Our promoters, Mr. Arya and Mr. Singhania decided to build a woven PP bag manufacturing plant to serve the growing and rapidly developing Gujarat State, which is seeing fertilizer, sugar, and cement plants come in and close to the state's borders, with a combined 30+ years of textile manufacturing and trading experience.
They realize the need for a high-quality product to prevent leaks and contamination as a supplier to the hazardous and precious stone industries, thus they never cut corners on manufacture.
6. Times Fiberfill Ltd.
Eastern India's only manufacturer of Geo Tubes is Times Fiberfill Pvt. Ltd. They create non-woven polyester and polypropylene Geo Tubes according to customer specifications.
Their geo bags are designed to give a low-cost solution to soil erosion by permitting the bulk filling of most in-situ materials, such as sand. They are a unique, cost-effective, quick, and trustworthy construction method that has shown to be perfect for use in even the most difficult access places, with sizes ranging from 0.5 to 10 m3.
7. Garware Technical Fibres Ltd.
Garware Technical Fibres Ltd. is a significant player in India's technical textiles sector. Founded in 1976, the company is now a multi-divisional, multi-geographical technical textiles company that specializes in high-performance aquaculture cage nets, fishing nets, sports nets, safety nets, agricultural nets, coated fabrics, geo tubes, and geosynthetics.
8. Knack Packaging Pvt Ltd.
The Knack geo tubes are constructed from woven fabric. These geo tubes are extensively used in the dewatering industry since they are the best match for the clients' needs. In the packaging sector, polypropylene is the most prevalent material used in woven bags. These tubes are used in food, fertilizer, seed, cement, chemical, and other industries.
9. Churiwal Technopack Pvt. Ltd
One of their most well-known makers and exporters is Non-Woven Geo tubes. The geo tubes provided are widely used in the dewatering process and to transport domestic things such as vegetables. The geo tubes they give are easy to travel, fill, and empty. The geo tubes available are popular in both rural and urban environments. The geo tubes are made of natural and biodegradable jute fiber that has been durability tested and has a longer service life.
10. Siddhi Rubber Udyog
They are a well-known brand in the market for offering our clients the highest-quality Woven Polyester Geo tubes. Their Geo tubes for River Banks and Flood Controls are highly sturdy and resilient and can hold a variety of sand particles. Depending on the specification and customer requirements, geo tubes are made of polyester or PP fiber, or a mix of both. They also sell Needle Punch material with a high tenacity, which may be used to produce Geo tubes.