Geo Tube Dewatering Containers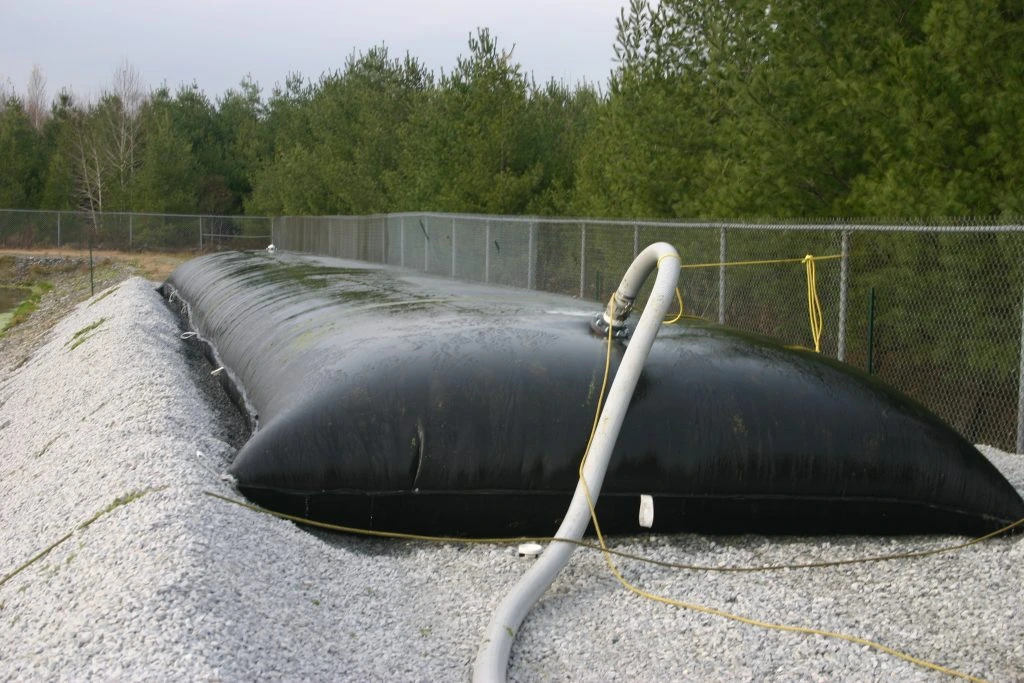 Geo Tube Dewatering Containers
Ocean Global is one of the leading premium quality Geo Tube Manufacturers in India, from specifically designed dewatering geotextiles. Our Geo Tubes are cost-effective and versatile, and the most sought-after choice for dewatering technology.
Geo tube dewatering containers are simple, with no complicated mechanics. The Geo tube dewatering containers use an engineered geotextile made of polypropylene multifilament and monofilament yarns. Depending on the volume, they come in different sizes. The adaptability of Geo Tubes allows even mounting them on mobile roll-off containers and transporting them as necessary.
Table of Contents
What are Geo Tubes?
Geotubes, also known as geobags, are utilized for a variety of sludge dewatering projects due to their ease of usage and low cost. They are hydraulically filled containers that contain a slurry of sand and water. The sand is transported along the inside of the tube by hydraulic pressure, while the water is dissipated through the permeable designed fabric, and the sand settles out within the container by gravity.
Shoreline protection, land reclamation, island development, wetlands creation, construction platforms, revetments, dykes, groynes, and offshore structures are all possible applications for the Geotube system.
There are no belts, gears, or sophisticated mechanics in the system. They also come in a variety of sizes, based on the volume and space needs. They can even be installed in movable roll-off containers that you can move about your property as needed.
Importance of Geotubes
Getting standard dewatering equipment to a site location, such as pulp and paper mills or waste treatment plants, to dewater sludge material is expensive, and the procedure is labor and time-intensive. Personnel and equipment requirements for geotube units or containers are minimal. You can put as many Geotubes as you want in your space and stack them if necessary. Traditional dewatering methods are substantially more expensive than geotube systems. During the pumping process, coagulants and flocculants are added to the sludge, which significantly lowers the time necessary for dewatering.
The Geotube devices are submerged near the dredged region for dredging purposes. When the dredged material is placed within the Geotube unit, the device will hold it and prevent it from moving. Each set of geotubes or containers can accommodate around 900 m3.
Native materials can be used to safeguard the beach, and the Geotube units are situated such that the shoreline is not swept away. The Geotube units are relatively subtle in other applications, such as jetties, and will lessen large waves to prevent the loss of beach land. Geotube units can also be used to produce new land by surrounding an area with Geotube units and then filling it with dredged material.
How are Geotubes installed?
The Geotube installation process involves three steps: Filling, Dewatering, and Consolidation.
Step 1: Filling
The dredged material is pumped into the Geotube container during the filling step. After that, ecologically friendly polymers are added to the sludge, causing the coagulate and water to separate.
Step 2: Dewatering
Small pores in a specifically developed cloth allow the clear effluent fluid to flow from the Geotube container. As a result, the confined materials are effectively dewatered and their volume is reduced.
The reduced volume allows the Geotube container to be filled many times. Over 99 percent of the solids are trapped in this manner, and a clean filtrate is collected and recirculated throughout the system.
Step 3: Consolidation
The coagulate is left in the bag after the final cycle of filling and dewatering, and it continues to densify due to desiccation as the leftover water vapor escapes through the fabric.
The volume reduction can be as high as 90% in most cases. The Geotube container and its contents can be placed in a landfill, left on-site, or the material can be withdrawn and land-applied after the bag is full.
When it comes to treating a given sludge or slurry stream, geotube technology is usually the most cost-effective alternative.
You may select the optimum fabric and pore size for deploying sludge tubes in a safe and environmentally friendly manner using a simple soil study and a hanging bag.
Function
Dewatering, reinforcement.
Salient Features
Geo tubes are inert to biological degradation and other naturally occurring chemicals.
They are versatile in applications and cost-effective in comparison to hard armored structures.
The Geo Tubes are ecologically safe with minimal impact on the environment.
They have a high UV resistance.
A high flow rate enables rapid dewatering.
Excellent seam strength allows the Geo Tubes to withstand pumping pressure.
Geo Tubes dewatering technology is the technology of choice for various organizations, large and small, globally.
Applications
Geo tubes enable a host of applications in marine work.
They are instrumental in protecting the shoreline and marine structures.
In the field of environmental engineering, the Geo Tubes are predominantly in use for sludge dewatering.
Municipal wastewater treatment plants also use Geo Tubes.
Geo Tubes also find utility in marine remediation.
In the mining and mineral processing industry, too, Geo Tubes have varied uses, including recovering valuable materials.
Pulp & paper process
Oil extraction
Agriculture
Food and beverage
Construction and pipeline
Seepage dewatering
Uses of Geotubes
Sludge dewatering applications include sewage plants, pulp and paper mills, and industrial plants, as well as any other situation where solids and liquids must be separated.
Geotube units are made of a particular high-strength woven geotextile that is perfect for dewatering and huge volumes, as well as stacking the Geotube units if needed. Geotube units can also be custom-made using geotextiles that are tailored to the particle size of the solids to maximize the number of solids retained by the tube walls. If the particles are too fine to be strained by the tube walls, a flocculent can be introduced during the pumping process to help the suspended solids settle.
Geotube units are used in dredging operations to increase the depth of water for a variety of uses, including shipping lanes, intakes for water-cooling systems, and piers to allow deeper-keeled vessels to dock.
Shoreline revetments, containment dikes, groynes, jetties, breakwaters, and a variety of other structures can all be built with Geotube modules. They are less expensive to import fill material because of their ease of deployment and ability to fill them on-site using native soils.
Suitable For -