Top 5 Things You Must Know About Geo Tubes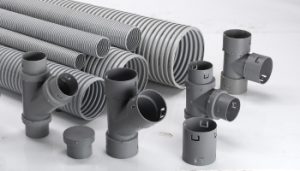 In many sludge dewatering projects, geo textile tubes, also called geobags, are used because they are simple to use and inexpensive. These containers are hydraulically filled with a slurry of sand and water. Through hydraulic pressure, sand is transported along the inside of the tube, water is dispersed through the permeable fabric, and sand settles out of the container by gravity.
All of the applications for the geo textile tubes system include shoreline protection, land reclamation, island development, the creation of wetlands, construction platforms, revetments, dykes, groynes, and offshore structures.
This system is not equipped with belts, gears, or sophisticated mechanics. Depending on volume and space requirements, geo textile tubes are also available in various sizes. Additionally, roll-off containers can be installed on the property that can be moved around when needed. Trusted geo tubes suppliers will help you find the best product without compromising on the quality.
Table of Contents
Why Do You Need Geotubes?
To dewater sludge material, such as at pulp and paper mills and waste treatment facilities, standard dewatering equipment must be transported to the site. The procedure is labor-intensive and time-consuming. Neither personnel nor equipment are required for the installation of geotube units or containers. If needed, you can stack Geotubes in your space as many times as you like. As compared to traditional dewatering methods, geotube systems are considerably more expensive.
As part of the dredging process, the Geotube devices are submerged near the dredged area. By placing dredged material within the Geotube unit, the device will hold the material and prevent it from moving. Moreover, approximately 900 m3 of space can be accommodated by each set of geotubes or containers.
A variety of native materials are available to preserve the beach, and Geotube units are positioned to prevent erosion. Other applications of Geotube units, such as jetties, are relatively subtle, and will result in a reduction in large waves, which will prevent the loss of beach land. It is also possible to create new land using Geotube units through the enclosing and filling of an area with dredged materials.
What Are The Uses Of Geotubes?
There is a wide range of applications for sludge dewatering, including sewage plants, pulp and paper mills, and industrial plants, as well as situations in which solids and liquids need to be separated.
Geotubes are built using a high-strength geotextile that is ideal for dewatering and handling large volumes, as well as stacking them if necessary. To maximize the number of solids retained by the tube walls, geotextiles can be tailored to the particle size of the solids. It may be necessary to introduce a flocculent during the pumping process if the suspended solids are too fine to be gently strained by the tube walls.
There are many applications for the geotube use in dredging operations, including shipping lanes, water intakes, and piers for docking vessels that have a deeper keel. A variety of structures, including shoreline revetments, containment dikes, groynes, jetties, breakwaters, and many other types of structures, can all be constructed using Geotube modules. The ease of deployment and ability to fill them on-site with native soil makes them less expensive than importing fill material.
Key Features Of Geo Textile Tubes
There are no biological degradation processes or naturally occurring chemicals that can destroy geo tubes.
Compared to hard armored structures, they are versatile and cost-effective.
Rapid dewatering is possible at a high flow rate.
With Geo Tubes, the environment is protected in a safe and sustainable manner.
Globally, Geo Textile Tubes dewatering technology has become the preferred geotube technology in a variety of organizations, small and large.
It is possible for Geo Tubes to withstand pumping pressure due to their excellent seam strength.
Typically, geotube use materials that are highly resistant to UV rays.
What Is The Process Of Installing Geotubes Technology?
In order to install a geotube, three steps must be followed: filling, dewatering, and encapsulation.
Step 1: Filling
A Geotube container is filled with the dredged materials as part of the filling stage. Next, environmentally friendly polymers are added to the sludge so that the coagulate and the water can be separated.
Step 2: Dewatering
A specially engineered textile has small pores that allow the clear effluent fluid to drain from the Geotube container. Therefore, the contained materials are efficiently dewatered and reduced in volume.
By reducing the volume of the Geotube container, it is possible to refill it repeatedly. Hence, it allows over 99% of the solids to be captured, and a clear filtrate is collected and recirculated throughout the system.
Step 3: Consolidation
When the final cycle of filling and dewatering is complete, the coagulate is left in the bag, where it continues to densify due to desiccation as residual water vapor escapes. There is usually a 90% reduction in volume. Upon completion of the bag, the container can be disposed of at a landfill, left on site, or the coagulate can be removed and applied to the land.
Advantages Of Geo Textile Tubes
There are a number of benefits associated with Geo Textile Tubes, including:
Designed for pumping operations with seaming techniques that can withstand pressure.
Due to high flow rates, residual is able to dewater, leaving solids behind.
The product can be designed and manufactured to meet your specifications. Using advanced geotube technology, it is a specially engineered system.
The system is an ideal solution for revetments, breakwaters, dykes, and groynes.
Why Choose Ocean Geo Synthetics As Your Geo Tubes Suppliers?
In India, Ocean Geo Synthetics is one of the leading geo tubes suppliers designed specifically for dewatering. With their cost-effectiveness and versatility, our Geo Tubes are the most sought-after geotube technology for dewatering.
There are no complicated mechanics involved in the design of our Geotube dewatering containers. Dewatering containers using our geotube use a geotextile constructed from polypropylene multifilament and monofilament yarns. As our Geo Tubes are adaptable, they can be mounted on mobile roll-off containers and transported as needed.
Frequently Asked Questions (FAQs)
In what way do geotextile tubes work?
Often known as breakwater tubes, these barriers are used to protect the coastline against waves and tidal waves. By hitting the tube first, waves crash onto the shoreline, limiting their exposure to beaches and dunes.
How does Geotube shoreline protection work?
Using Geotube geo containment technology, shorelines have been protected, beaches have been rebuilt, and land has been reclaimed from the sea. Developed years ago, this technology has been used to eliminate storm damage, protect the environment, construct custom structures, and even form islands where none previously existed.
Can water pass through a geotextile?
Yes, a geotextile membrane allows water to pass through, but ensures that larger particles and debris are prevented from entering the drainage system.
How do geotextiles prevent soil erosion?
The use of geotextiles promotes the lateral flow of drainage water and reduces the rise of groundwater in order to prevent fine aggregates from moving between soil layers.
What is the expected lifespan of geotextile?
A good quality geotextile will last for more than 50 years, so it can be used by the constructor for a long period of time.