PVC Geo Pipes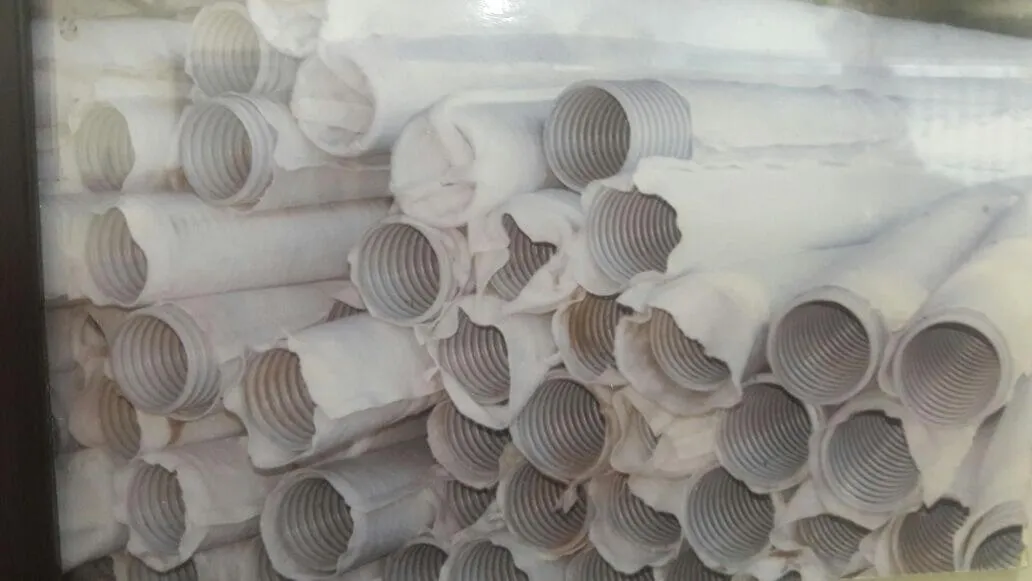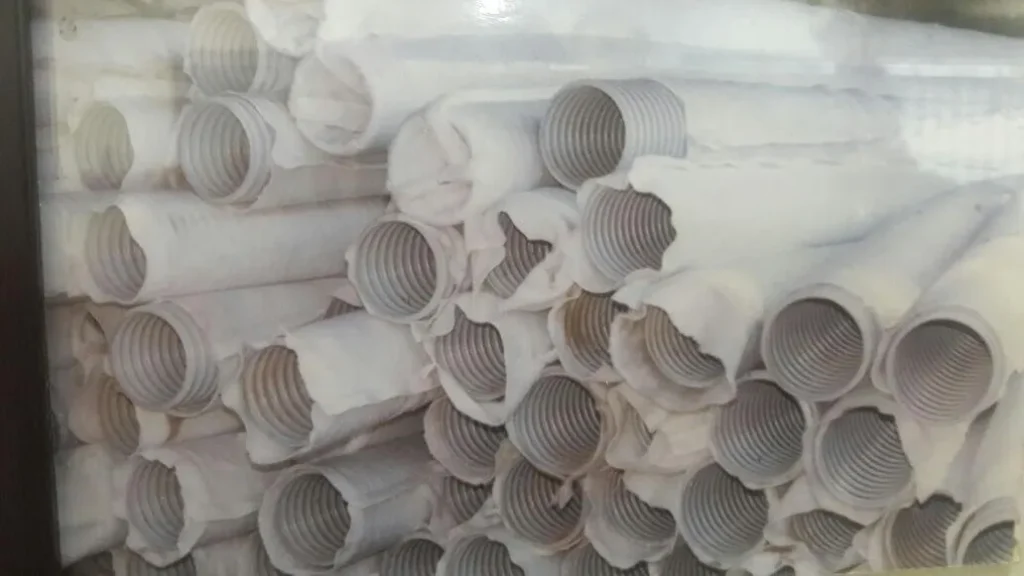 Ocean Global in India manufactures supreme-quality geopipes using plastic polymers. Our geopipes find uses in geotechnical, transportation, and environmental engineering. We are the best PVC Geo Pipes Supplier & Geopipes Manufacturer in India.
Table of Contents
What are Geopipes?
Maybe the first geosynthetic material was buried plastic pipe, which is referred to in this article as "geopipe." Geopipe is employed in various geotechnical, transportation, and environmental engineering applications. Water and gas distribution, sewer and wastewater, oil and gas production, industrial and mining applications, electricity and communications, and duct and irrigation systems are also potential applications.
The Plastics Pipe Institute Inc. aggressively represents Geopipe in all of these applications (PPI). It is the largest trade organization for the plastics piping sector, having been founded in 1950. Plastic pipe is now classified by PPI into seven different material (resin) kinds.
Polyvinyl Chloride (PVC)
Chlorinated Polyvinyl Chloride (CPVC)
Polyethylene (PE)
Crosslinked Polyethylene (PEX)
Polyacetal (Polyoxymethylene – POM)
Polyvinylidene Fluoride (PVDF)
Polyamide (PA)
There are 13 different designation codes for these 7 resin types, with 6 different grades connected with them. As a result, there is a vast array of plastic pipes to pick from. We virtually solely deal with PVC and HDPE pipe in the geosynthetics industry, including smooth-wall transmission pipe and corrugated drainage pipe.
History of PVC Geo pipes
Polyvinyl chloride was inadvertently found on at least two occasions in the nineteenth century, the first by Henri Victor Regnault in 1835 and the second by Eugen Baumann in 1872. The polymer emerged as a white solid on the bottom of flasks containing vinyl chloride that had been exposed to sunlight on both occasions. Both Russian chemists Ivan Ostromislensky and Fritz Klatte of the German chemical business Griesheim-Elektron attempted to use PVC in commercial items in the early twentieth century, but processing issues hampered their attempts.
B. F. Goodrich's Waldo Semon devised a way to plasticize PVC by combining it with various additives in 1926. As a result, a more flexible and easy-to-process material was developed, which quickly found widespread commercial application.
Hans von Pechmann, a German chemist, was the first to synthesis polyethylene, which he did by accident in 1898 while heating diazomethane. The first workable polyethylene synthetic was found in 1933 by Eric Fawcett and Reginald Gibson of ICI Chemicals in the United Kingdom. They created a white waxy substance by applying extremely high pressure to a combination of ethylene and benzaldehyde. The experiment was initially difficult to conduct since the reaction was triggered by trace oxygen contamination in their instrument.
Another ICI chemist, Michael Perrin, did not turn this unintentional method into a repeatable high-pressure synthesis for polyethylene until 1935. The invention of numerous types of catalysts that facilitate ethylene polymerization at lower temperatures and pressures has been a major milestone in polyethylene synthesis since then.
The earliest of them was a chromium trioxide-based catalyst discovered in 1951 by Phillips Petroleum's Robert Banks and John Hogan. Karl Ziegler, a German chemist, created a catalytic system based on titanium halides and organoaluminum compounds in 1953 that worked at even lower temperatures than the Phillips catalyst. He was awarded the Nobel Prize for this achievement.
To say that geopipe sales are strong would be an understatement. According to PPI data, HDPE pipe sales in North America exceeded $1 billion in 2005. If both pressure and drainage applications are considered, PVC sales were close to this level.
What Are the Benefits of the Geopipe Application?
These items have a substantially longer lifespan than alternatives. You can take advantage of it for roughly a half-century underground. As a result, you save money by not having to maintain these systems on a regular basis. In addition, the installation process is quite convenient and time-saving. These new engineering goods, on the other hand, feature a structure that is exceptionally resistant to any toxic chemical materials. As a result, after the installation, you won't have to be concerned about this possibility.
Furthermore, the geopipe pricing is really affordable. Anyone who is willing to put it in may afford it. You may purchase a professional ground system for very low prices in order to feel more secure in any situation. The drainage pipes are protected from external effects, fluctuating climatic conditions, and clogs that may arise during use by wrapping geotextile over them. It is particularly easy to carry, lay, and store because of its lightweight. It can be used on sandy floors without the use of a filter. This product has a very concrete and sturdy construction due to the high-density polyethylene in its basic material. However, drainage is the biggest life-saving function of geopipe.
What are Geopipes made of?
Steel, iron, concrete, and clay are common materials used in pipelines for the transmission of water, gas, oil, and other liquids. Because of their characteristics, these pipe materials are characterized as stiff. Flexible tubes are those composed of polymeric materials.
Sector
Industries, agriculture, transportation, drainage, civic and landscaping, slopes and walls, ports, building, and water.
Function
Subsurface drainage, both vertical and horizontal.
Salient Features
Durable
High crush strength
Leakage proof
Weather/corrosion-resistant
Cost-effective compared to traditional drains
Environment-friendly
Quick installation
Efficient drainage
Applications
Water and gas distribution
Sewer and wastewater, as an edge drain in railways, airports, and highways as seepage drains, and pore water drains.
Oil and gas production.
Industrial and mining, in pipelines for chemical transportation.
Power and communications.
Duct and irrigation systems.
Subsoil drainage for roads.
Sports and recreational fields.
Suitable For -